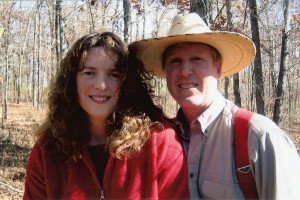 Hi there and welcome from the Braley's!  Every journey has its beginning…ours started with a call back to the simple life of family, land and self-reliance.  Country Living Family is a blog about our journey from fast paced corporate suburban life to a slower more focused life style that promotes family values, personal responsibility, hard work and lots of family fun.
Join us as we discover and share lessons learned in growing a strong family through country living skills.  We will share posts on
gardening,
farm animals,
cottage businesses,
homeschooling,
crafts,
cooking,
composting,
favorite videos, websites, games, books and
much, much more.
Holding nothing back, Country Living Family combines the sometimes hilarious ma-and pa-kettle-like antics with tips and how-to's on country living.   From time-to-time we'll weave in more serious topics on life, liberty and the pursuit of happiness (or as I prefer the word "property"…aka private property and land!).  We believe these topics have a direct relationship with country living and training freedom-loving, god-fearing future generations.
With over thirteen years of homeschooling and eight years of practical experience in working a mini-farm in rural Missouri, we share the good and tough times of raising five children in the country.  We believe that the country life, with all its adventure and enterprises, is the perfect incubator for growing mature, responsible children—and having lots of fun.
We are excited to get to know you and share our experiences together.  So, come along and meet the family in the next post.