I have never met a person that did not like this cake. The candy bar cake is perfect for just about every occasion there is. My little brothers love it!
Ingredients: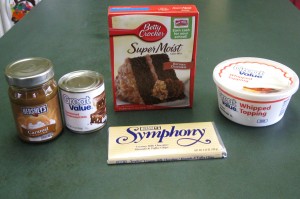 German chocolate cake mix
Can of sweetened condensed milk
Jar of caramel
Small container of whipped topping
Symphony Toffee Candy bar
Directions:
Follow the Directions on the back of the cake mix box. Bake cake in a 9×13 inch cake pan. While the cake is baking, go ahead and combine the caramel and sweetened condensed milk in a medium bowl. And also chop up your candy bar.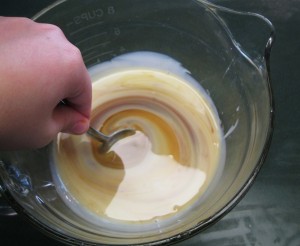 When cake is done, poke holes in to it with the back of a wooden spoon. Let cool.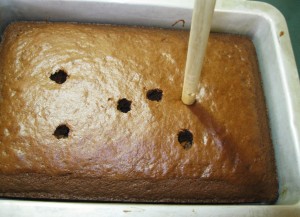 After the cake is cooled pour the carmel-milk mixture on top of cake.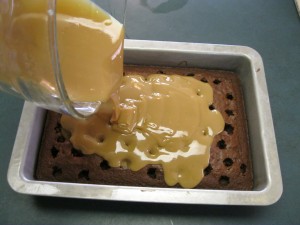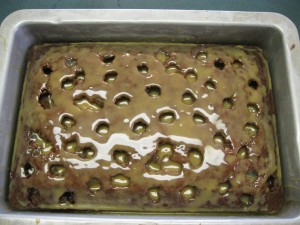 The next and final step is to spread the whipped topping on the cake and add your chopped up candy bar.