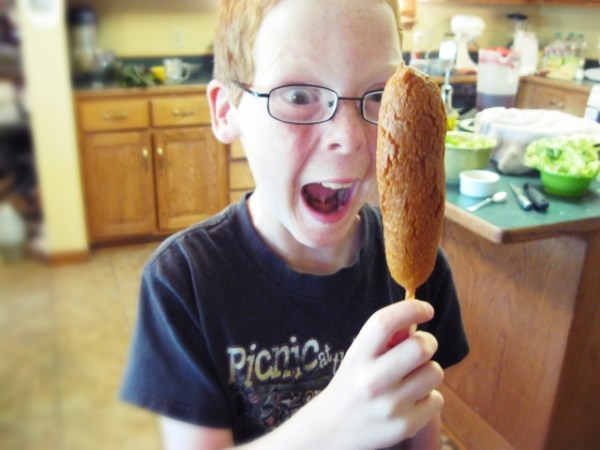 Our kids love corn dogs.  I rarely buy them because the breading for the hot dogs is full of preservatives, dyes and oils I do not want the kids to consume.  Olivia is our creative cook, and she found a great recipe that we tweaked to work for our family.
Makes 10 Corn Dogs
1-2 Cups yellow Cornmeal
1 Cup all-purpose flour
¼ Cup sugar
1 Tbsp baking powder
¼ tsp salt
1 egg beaten
1 ½ Cups milk
1Tbsp vegetables oil
1Tbsp honey
1 10 count package of hot dogs
10 wooden skewers or long cake pop sticks
1- 1 1/2 bottles of canola oil for frying
Directions:
Fill a medium or large pot with oil. Turn heat to medium and heat oil.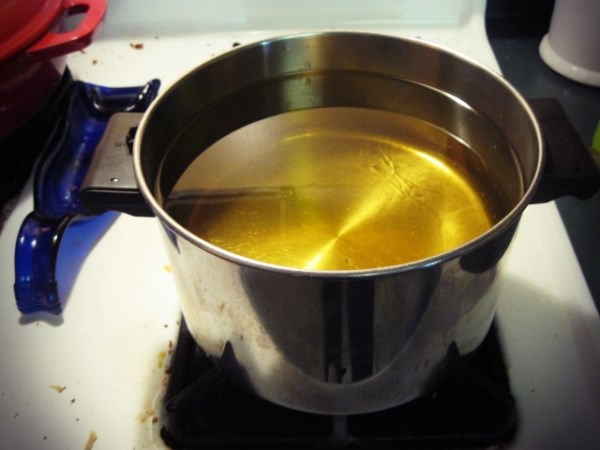 In a large bowl, combine the cornmeal, flour, sugar, baking powder, and salt. Stir together. Then add the beaten the egg, milk, oil and honey. Stir until combined. The batter should be a little thicker than pancake batter. If the batter is runny, gradually add cornmeal a little at a time till the batter reaches desired consistency.
Remove the hot dogs from the package and wipe them off with a paper towel to keep the batter from running off the hot dogs. Next, insert the skewers or long cake pop sticks in each hot dog.
Pour the batter into a tall drinking glass. Holding on to the skewer, dunk the hot dog into the batter until fully covered. Let the access batter drip off into the cup before frying. Immediately place the hot dog into the hot oil. BE CAREFUL THE OIL WILL POP! VERY HOT!!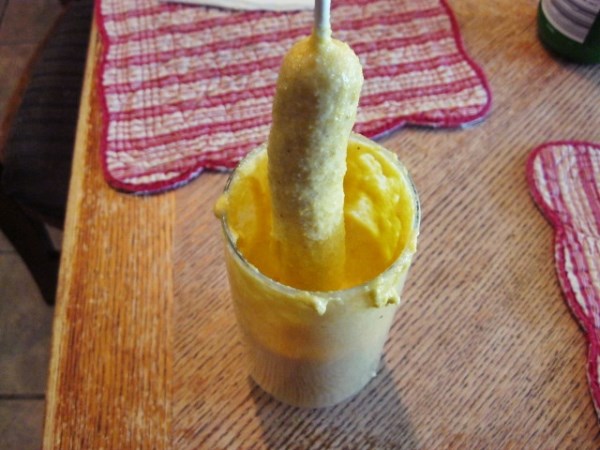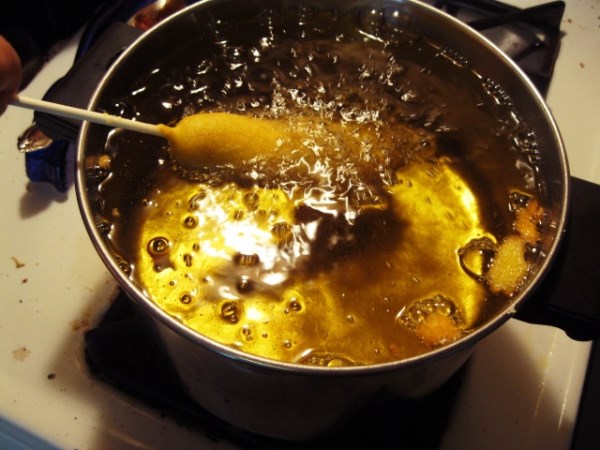 Cook by constantly turning the hot dog around in the oil till it is a deep golden brown. (About 2-3 minutes) Dry on a paper towel then eat!!!! YUM YUM!