With the holidays around the corner, I thought this would be a great time for me to share with y'all a wonderful whole wheat muffin recipe.  They are so extremely fast and easy to make that you can just whip 'em up at the last minute!
I am taking this recipe from a great cookbook called The King Arthur Flour 200th Anniversary Cookbook.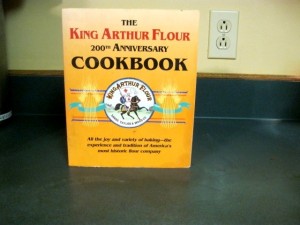 I changed it a little by replacing King Arthur flour with our freshly  milled whole wheat flour.  I also replaced the white refined sugar with all-natural sugar called Sucanat to make it healthier.
Recipe
Ingredients:
2 cups whole wheat flour
1/2 cups Sucanat (sugar)
1 tablespoon baking powder
1/2 teaspoon salt
1 cup milk
1/4 cup of oil
2 eggs
Step #1
Preheat oven to 500 degrees, and mix all the dry ingredients together in medium size bowl. Set aside.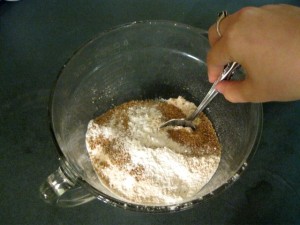 Step #2
Beat milk, oil,and eggs together in small bowl. Set aside.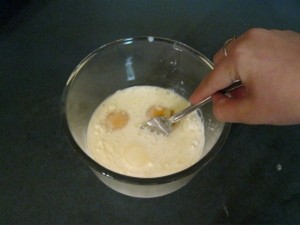 Step #3
Make a hole in dry ingredients then pour wet ingredients into the hole.  Stir for ONLY 20 seconds.  Spoon batter into muffin tins and place in oven.  As soon as you put the muffins in the oven,  turn the temperature down to 400.  Bake for 15 minutes.  ENJOY!!!!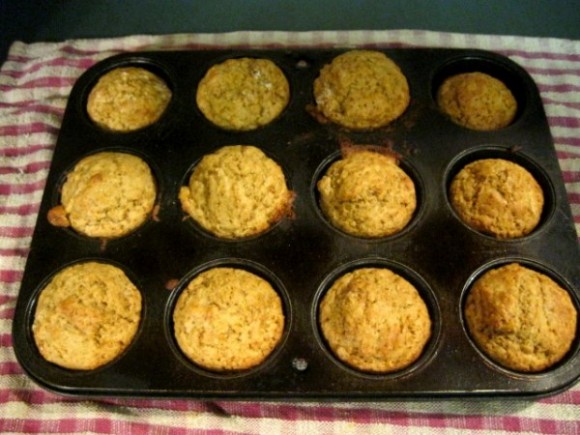 What are your favorite recipes to whip up real fast?